Creating an experience and preparing a space to feel, see, and meet Jesus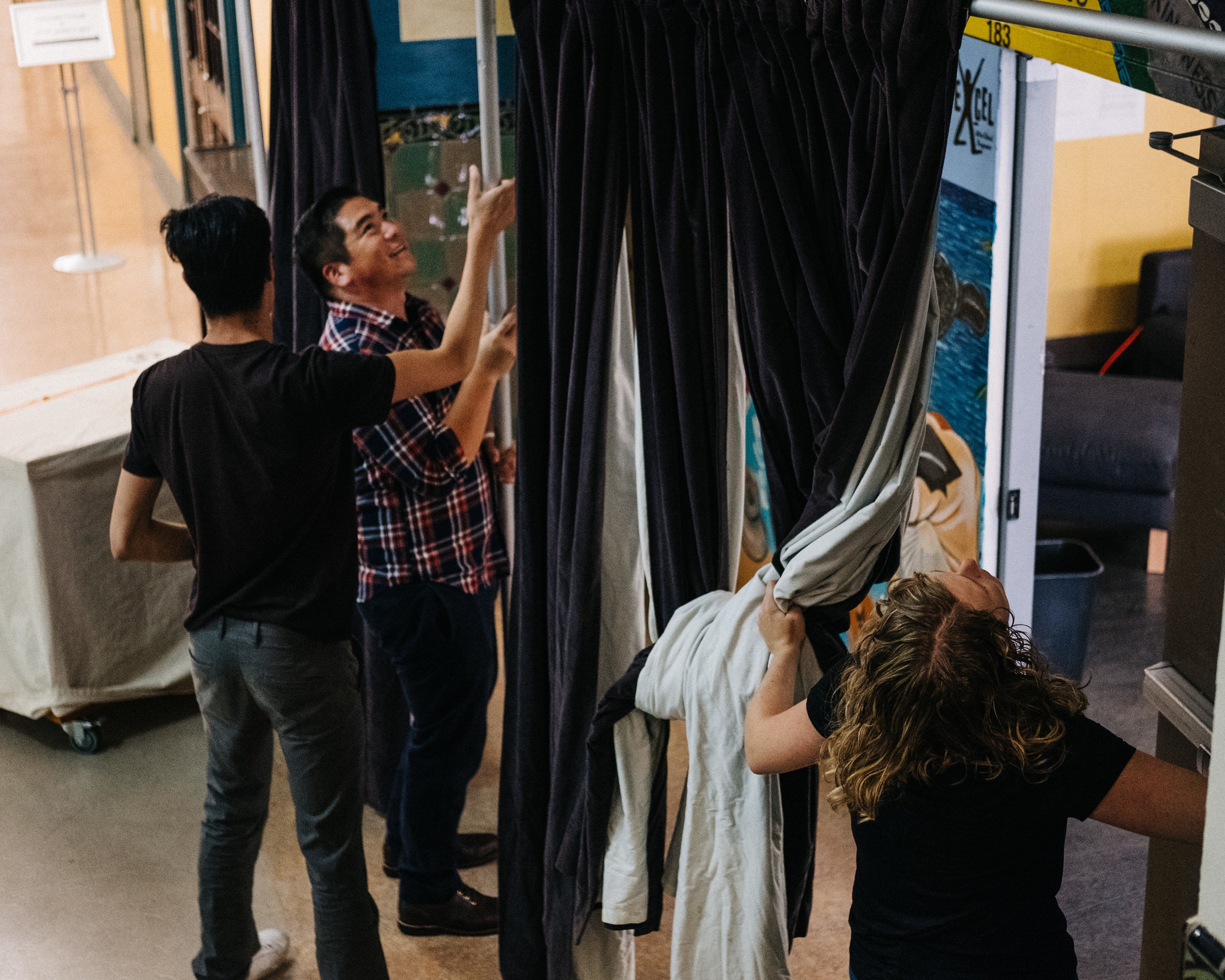 our CULTURE OF SERVANTHOOD
At Reality SF, we are committed to building a culture of servanthood, which is an active, lifelong pursuit of holding space for one another. As servants, we are seeking to impact the way others are formed and experience Jesus, and in the process, we are also formed ourselves.
Our gatherings are a sacred time that we hold for ourselves and others who are seeking to follow and know Jesus. As such, we are intentional in all that we do and how we do it, remembering that we are hosts of a sacred space. We, as volunteers, strive to care for the people, space, and experience with the talents which God has given us, alongside the people who God has put beside us to carry out this mission.
Everything we do is filtered through and influenced by the RSF values of Faith, Humility, Hospitality, and Rootedness.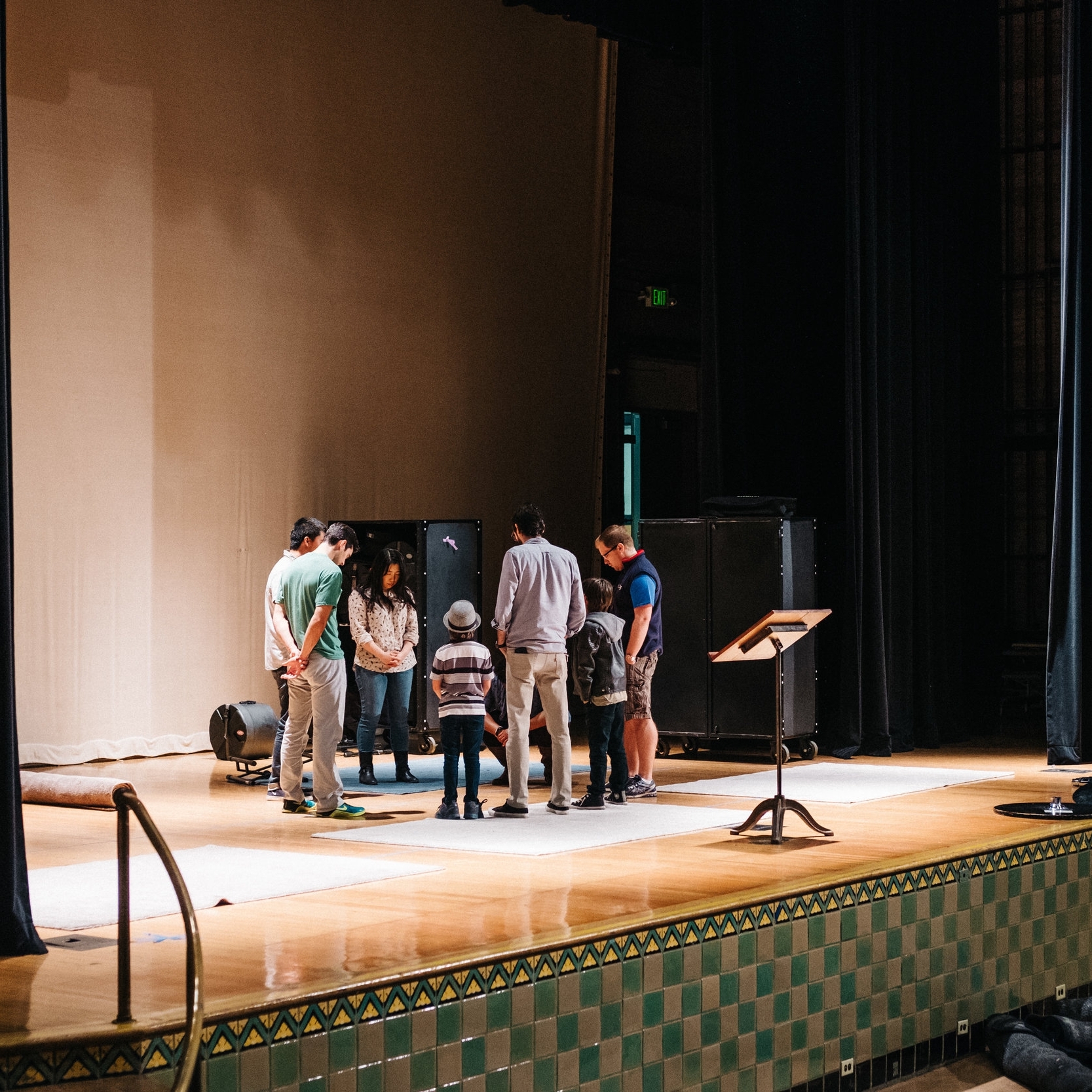 Faith is the ability to trust that God is in control and we are not. Faith-filled volunteers are quick to listen and come alongside others by loving and caring for them. But faith-filled volunteers also understand that God has a variety of ways of caring for people which we won't always know or understand. Faith-filled volunteers care for themselves and keep good boundaries. They know when to rest and when to engage (or are at least are growing in that capacity). Faith-filled volunteers constantly pursue Jesus on their own and do their best to make being with Jesus the point of daily existence. In short, they are faithful to love God, love others, and care for themselves.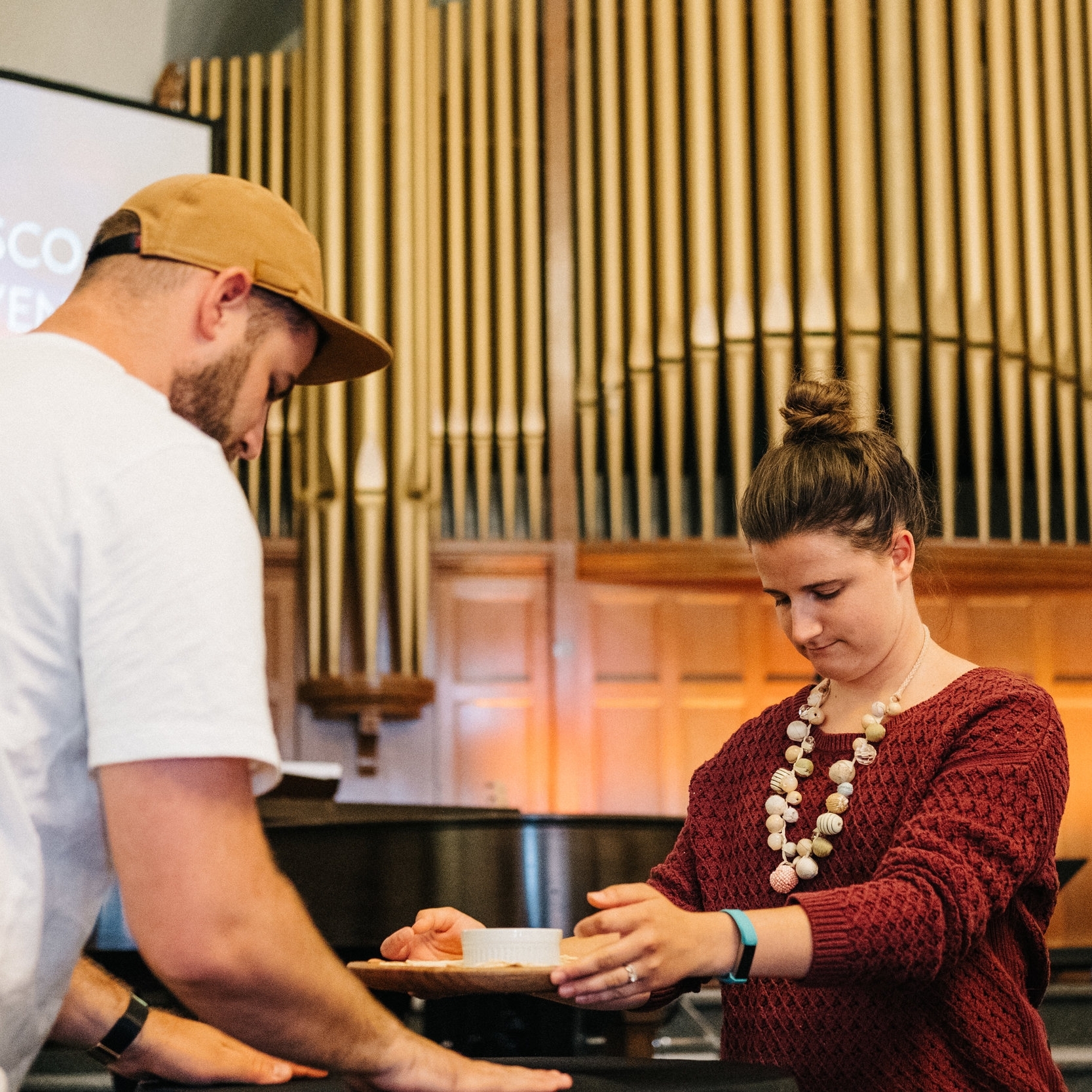 Humility is not a false modesty but a sober understanding that God is God and we are not. And yet, humility also involves a quiet confidence based on our adoption as sons and daughters of God by grace. Humble volunteers are kind and open, vulnerable with their struggles and emotions, receptive to correction, and aware of their gifts, talents, and weaknesses. Humble volunteers do not pretend. They do not push or seek to impose their will on others. They hold each person with an open hand and they know who they are: the beloved of God.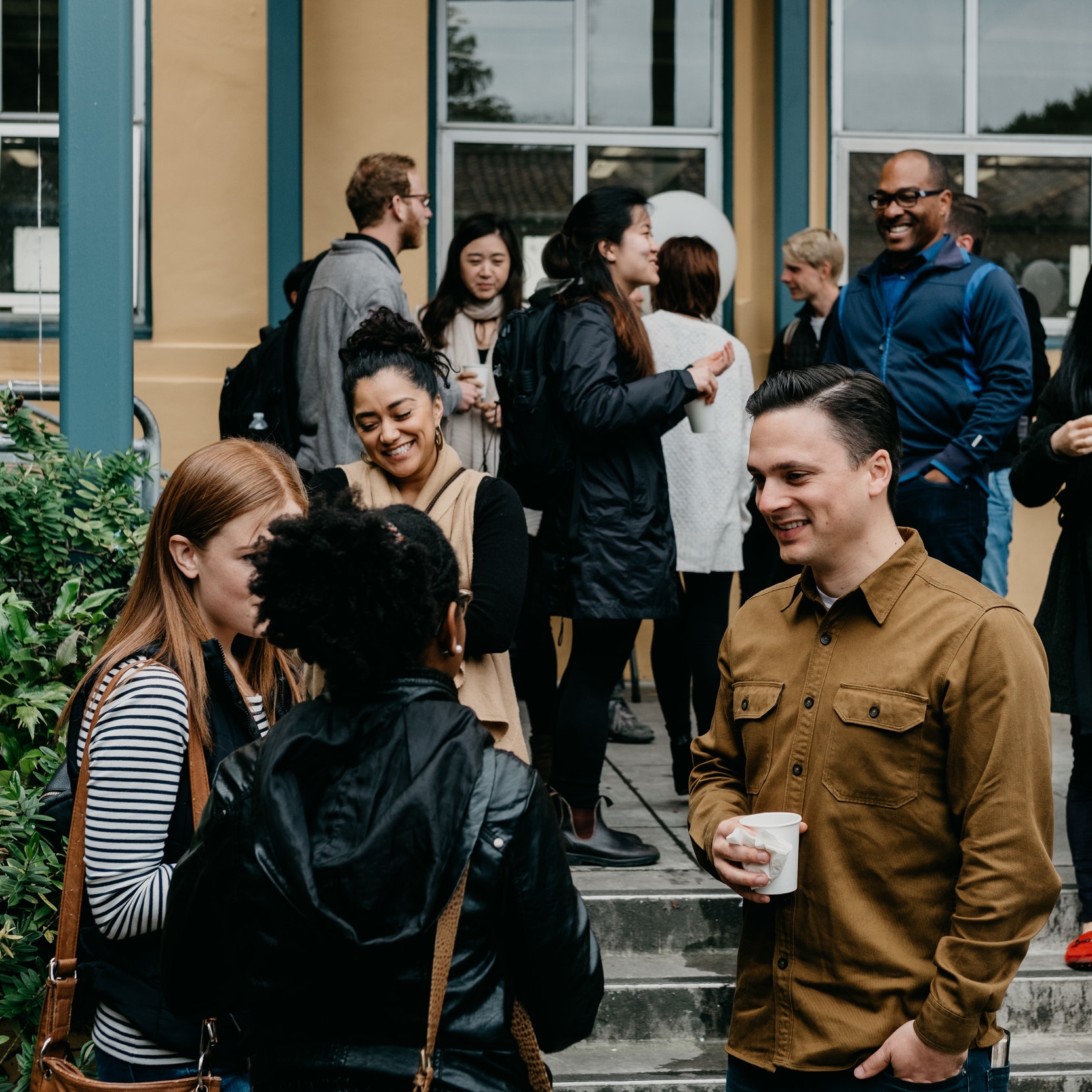 Hospitality is the ability to create a space where others feel invited and welcomed to be who God made them to be. Hospitable volunteers invite others in whether through word or just general countenance. They make people feel heard, and their presence creates a safe space for others to share vulnerably. Hospitable volunteers love, include, listen, and relate. They remain aware of the presence of God and seek to bring others into that presence.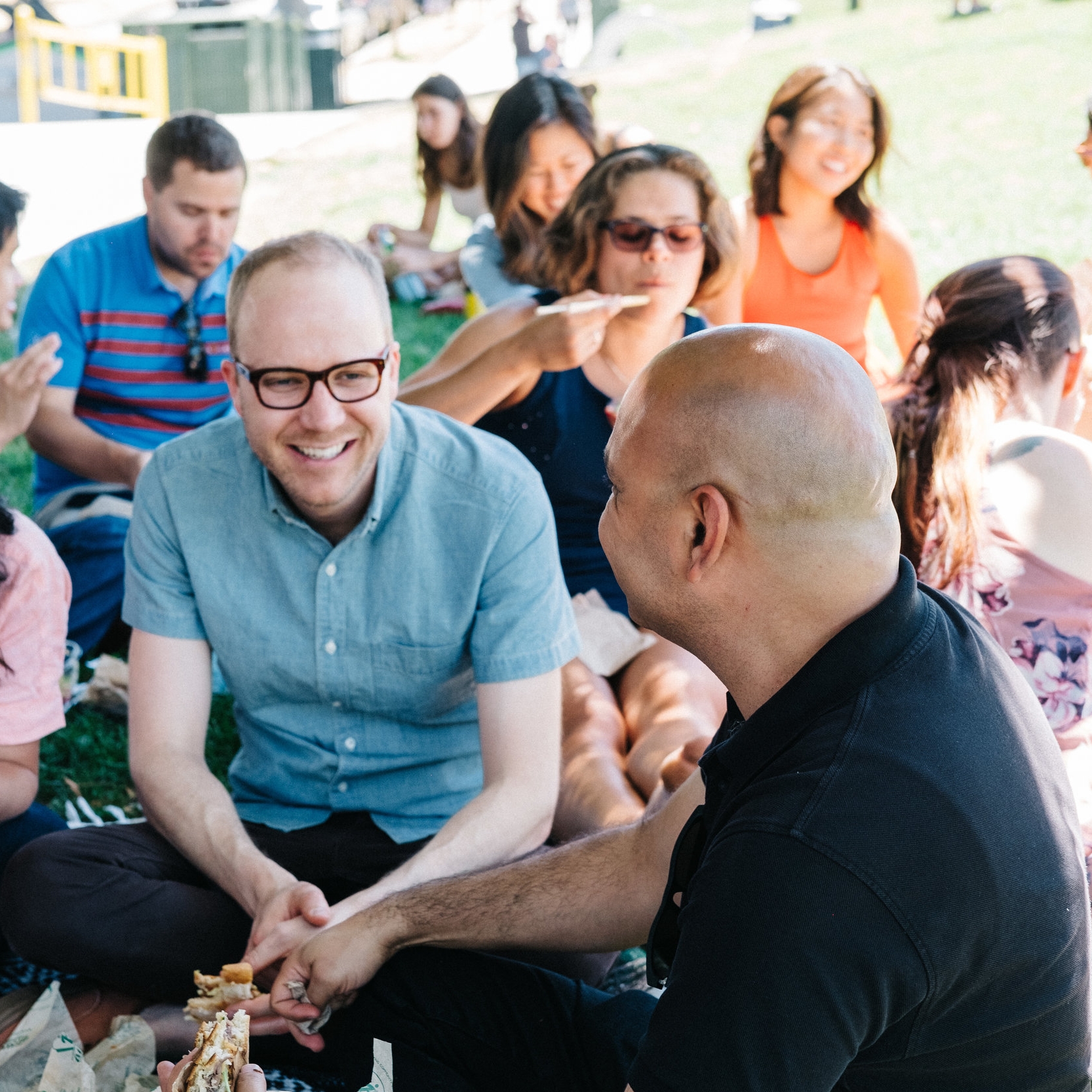 Rootedness is the ability to be firmly established in Jesus the good vine (John 15) and to practice devotion to a community in a place. Rooted volunteers devote their lives to the life-giving vine of Jesus, His life, teachings, commands, death, and resurrection. Rootedness seeks to build in us the mental, emotional, and spiritual foundations for long-term commitment to a community in a place. Rooted volunteers consistently practice, interact with, and live in their community as if it were family.
If you have questions about RSF's Volunteer Mission, please email our Sunday Volunteer Director Jason Swanson.